These Landscaping Stones and Boulders Will Transform Your Yard
Adding landscaping stones and boulders is a great and easy way to create a yard that's unique to you. Brinkmann Construction has a wide variety of large landscaping rocks to choose from—so whatever your vision may be, we can help you bring it to life. Read more about the advantages of these boulders below, and call us at 262-567-6823 for more information or to set up delivery.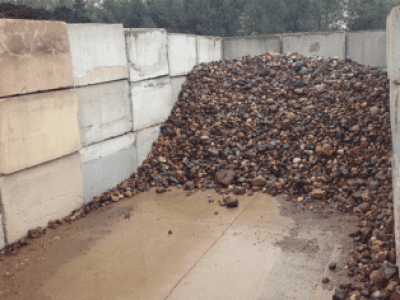 River Nuts—2" – 4"
Size varies. They are great for dry creek beds that have flowing water in spring or rainy days.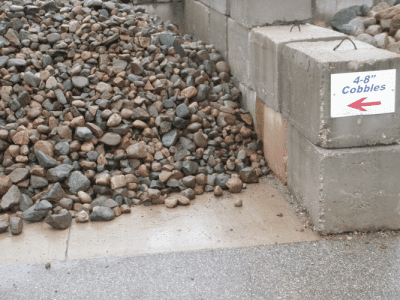 Cobbles—4" – 8"
Ideal for small ponds, fountains, or high-erosion areas. Their color adds to their beauty.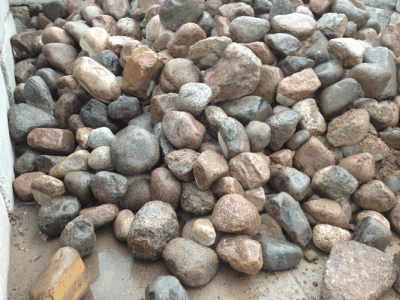 Granite Border Stones—6" – 12"
Size varies. This is a size that is used for bed or tree rings, culvert ends, or small shoreline projects.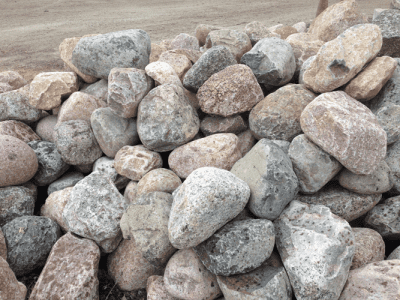 Granite Mountain Stones—12" – 36" (or Bigger)
Eight – 18", 18 – 24", and larger. Their smooth shapes help create eye-catching retaining walls.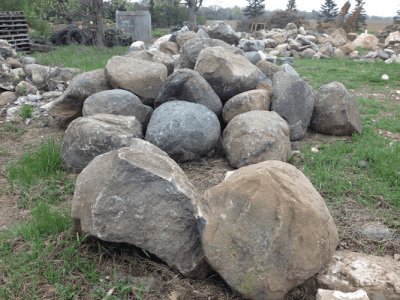 Fieldstone—6" – 36" (or Bigger)
Occurs naturally and is available in 24" boulders or any size.