We're Your One-Stop Shop for Bulk Mulch Delivery
Mulch is one of the cornerstones of a gorgeous yard. From suppressing weeds and helping retain moisture to adding a pop of color and substance to your yard and garden, it's both functional and stylish. Brinkmann Construction happily specializes in bulk mulch delivery and pick-up—making it easier than ever for you to cultivate a head-turning yard you can be proud of. Discover more about what mulch can do for you, as well as our wide selection, below.
Why Should I Put Mulch Down in My Lawn?
Weed Deterrent
Preventing weeds is one of the hardest parts of maintaining a yard. Cedar, pine, and oak mulches can help stop the spread by blocking sunlight from reaching the soil beneath it. Without that, weeds have a much harder time growing, thus keeping them where they belong—out of sight.
Moisture Retention
As bark mulch sits on top of your soil, it can help prevent moisture from evaporating and your ground from drying out. This keeps your soil watered and happy, therefore promoting plant growth and an overall healthy landscape.
Soil and Nutrient Protector
Rain is nice for watering soil and plants, but too much of it can erode the landscape and wash away helpful nutrients. A nice layer of mulch can prevent that from happening, essentially helping ensure the ground, plants, and your yard remain as healthy as possible.
What Kind of Mulches Does Brinkmann Construction Deliver?
In short, every kind. Browse our selection below to find the best color and type, then call us or contact us online to set up an easy mulch delivery: 262-567-6823.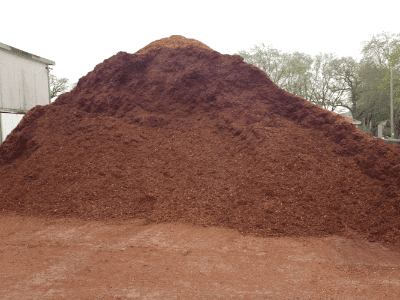 Hemlock/Pine Mix
A mix of hemlock and pine mulch, it is a lightweight option with burgundy flakes and a pine scent. It holds its color well.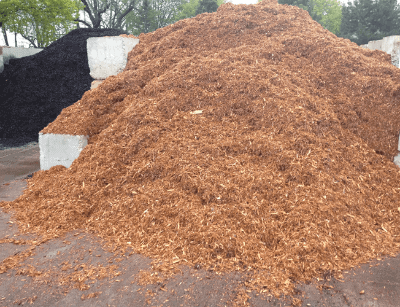 Cedar
Cedar mulch has a very nice scent, which some believe helps keep insects away from your house. Cedar is lighter in color and a bit more stringy. The color doesn't change much over time. It will hold together the best on slopes and where water may wash the mulch away.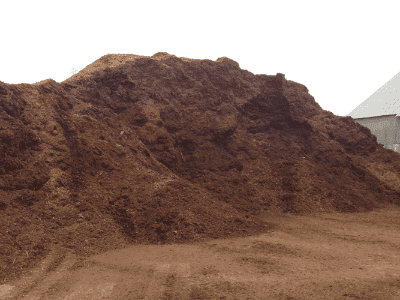 Double Shredded Oak
Oak is the most common mulch as it is the best value. We stockpile the bark during the winter because the bark is ground the best when it's cold. This gives the Oak time to mature into a nice brown color naturally.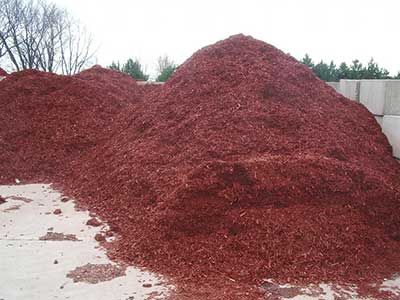 Second Harvest®: Red
A highly decorative hardwood mulch that will accent your home with its vibrant color.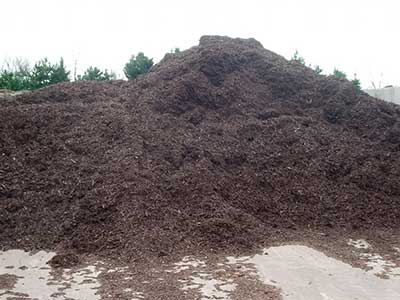 Second Harvest®: Brown
This is a popular alternative to natural barks, and features a consistent dark brown coloring to match the forest floor.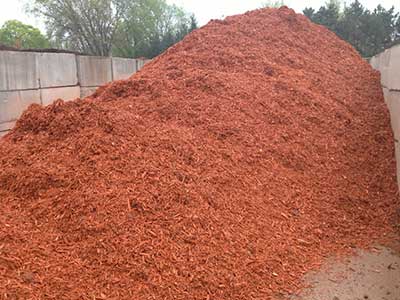 Second Harvest®: Rose
Less vibrant than red, the rose mulch has a softer hue while still providing subtle color to your home's natural beauty!
Second Harvest®: Gold
A sun driven color that will accent a darker colored home with its natural contrast.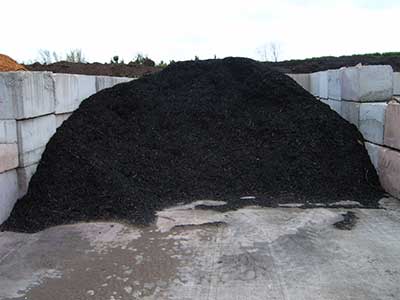 Second Harvest®: Black
A very elegant, sharp-looking mulch that is new to the colored mulch family. Our black mulch provides a stark contrast to any landscape.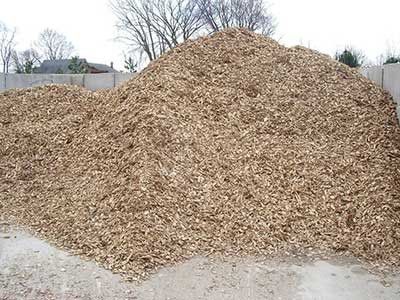 Playground Chips
Provides a clean, safe surface under swing sets and playgrounds. The screened chips are cleaner than bark mulch.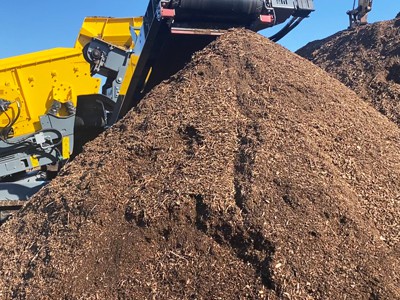 Economy Mulch
This low cost product is 100% recycled product from the local area. The chips provide a good base for walking or bike trails and are also used often for berms or beds in the woods to provide a natural look.